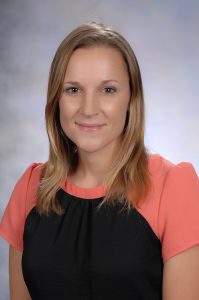 More than 40% of the world's population lives in a coastal community. Are we adequately protecting and restoring our coastlines? ESSIE environmental engineer, Dr. Christine Angelini, helped us answer this question.
Angelini and her team of fellow researchers conducted a study on oyster reef restoration efforts. Because oyster reefs have the ability to clean water, store carbon, dissipate storm surge, support coastal fisheries and provide habitat for biodiversity, they play a crucial role in helping to restore coastlines.
According to Angelini, at the current time, ~13,000 acres of oyster reef have been restored. Much of this effort has been in the Gulf and Chesapeake regions and only represents ~4.5% of oyster reef that has been degraded over the last 150 years.
In addition, with the exception of large-scale efforts, many of the previous oyster restoration attempts have been extremely costly and have failed to regain the costs of their construction in ecological benefits.
Angelini and her team suggest investment in large projects which may be the key to making restoration economically sensible. She also encourages using innovative restoration methods to keep project costs down, like oyster gardening programs and volunteer-based community activities–all critical for tipping the scales on the economics of restoration.
"This study shares the need for making greater strides in rejuvenating our coastlines, where more than 40% of the worlds population lives," said Angelini. "We need to be strategic in how we rebuild these ecosystems and make sure that the results are economical, ecological and achievable."
For more information on Angelini's coastal restoration research, please visit this link.